We offer the popular how-to dance workshops in two formats: single day workshops or in a series format, over six hours. These dance classes are a perfect start for beginners to learn how to dance sexy, take some ME time or even learn some really cool pole tricks.
Each zensual workshop experience is structured so that you can shine no matter what your fitness or confidence level. Build a basic understanding, learn key concepts, and practice your newfound skills in an environment that is safe, professional, and tasteful.
Single Day Workshop
The single dance workshops always have a dance party vibe so come relaxed and ready to learn.
Please check the location of your workshop. Most events are held in-studio in North Dallas.
Pole Dance Fitness
Exotic Pole Dancing
Exotic Dancing
Chair Dancing
Lap Dancing
Strip Dance
Burlesque Dance
Pole Fitness
Dance Fitness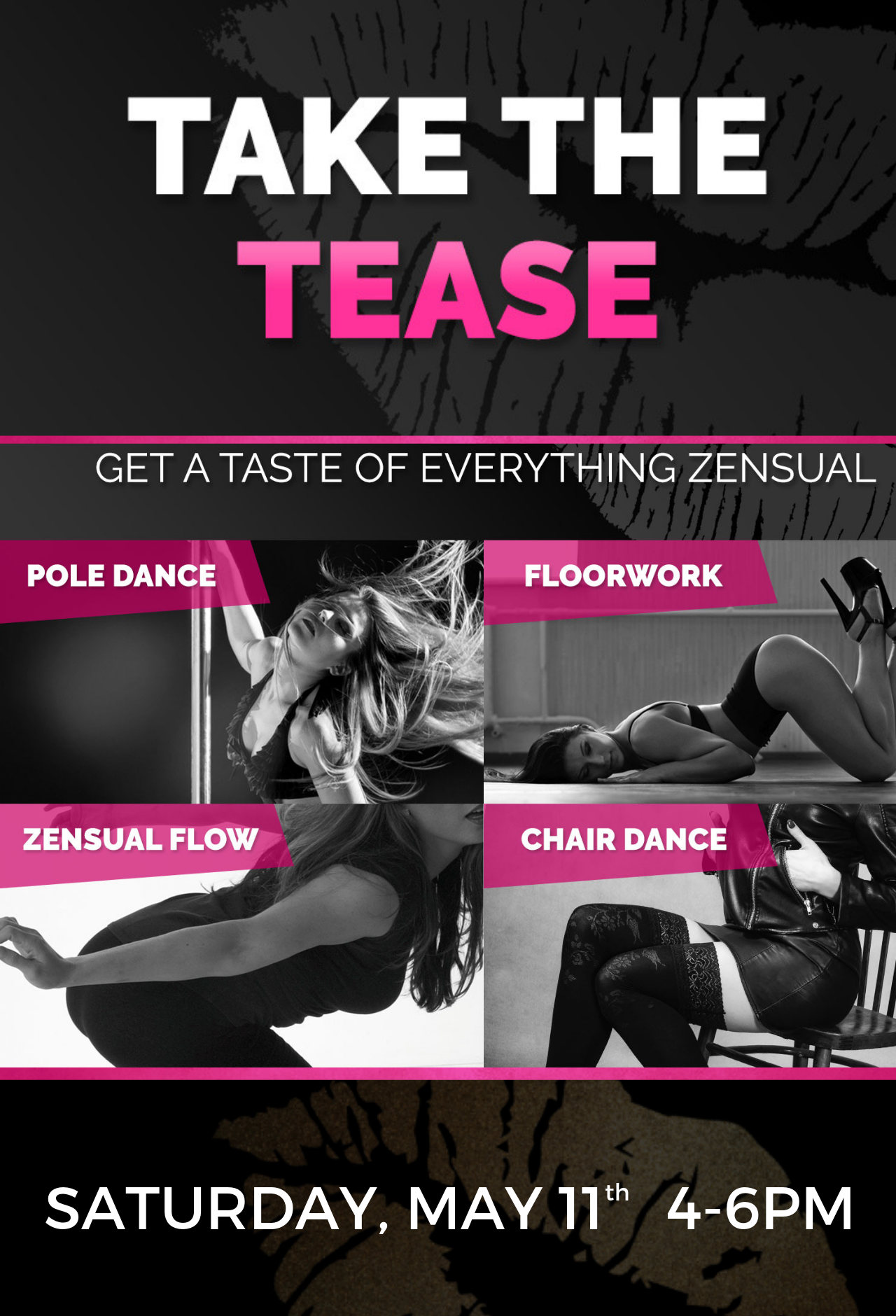 Each instructor brings experience, professional training, dialogue, games and other fun activities. Come back a second or third time to explore the variety, learn routines and develop your own unique dance.
Immersion Package

Take a deep dive into YOU. Workshops offer the perfect environment to re-discover our femininity and power. At your pace, join in on any of the beginner-friendly events.

Five Workshops

One Pole 101 Workshop (3 hours)
Four Dance Workshops (2 hours each)
Expires one year after purchase
$200