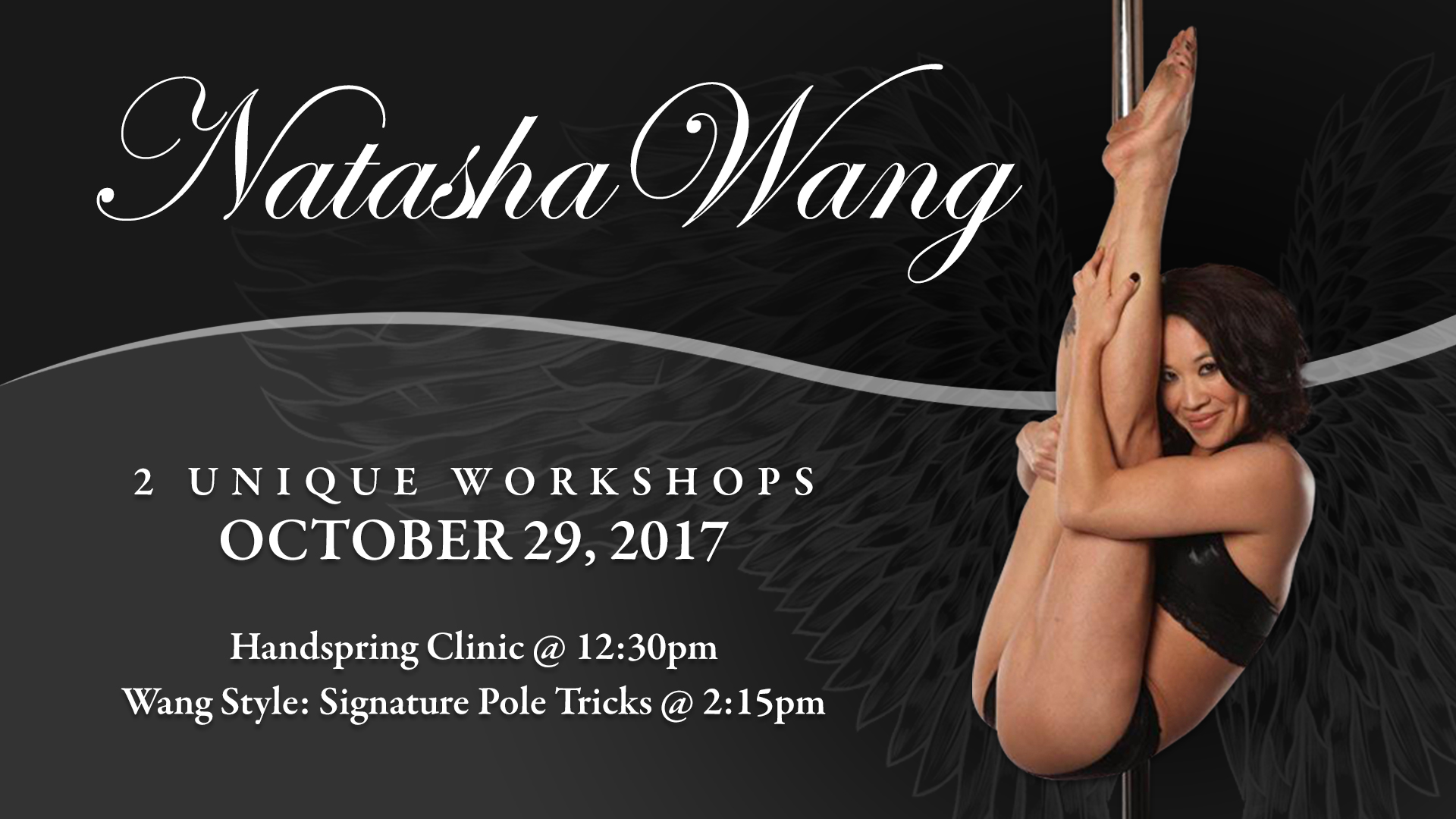 October 29th, 2017
Handspring Clinic (Intermediate)
12:30pm-2:00pm
Wang Style: Signature Pole Tricks (Beginner – Intermediate)
2:15pm-3:45pm
Advance your skill set, regardless of level with celebrity and award-winning athletic & artist, Natasha Wang. Come ready to take notes and video of your progress.
$75 per Workshop
Natasha Wang is an L.A.-based performer and instructor who has won the titles of:
•IPDFA Instructor of the Year 2015
•IPC Ultimate Champion 2013
•Pole Art 2012 Runner-Up
•US Pole Dance Champion 2011
•USPDF West Coast Champion 2010
•California Pole Dance Champion 2010
•East Meets West Miss Pole-AM 2010.
In 2014, Natasha also won "Female Performance Artist of the Year" and "Inspirational Artist of the Year" at the PWN (Pole World News) Awards. As a guest performer, she has appeared on "The View" on ABC, "Good Day L.A." on FOX, "Amazing Dance" on Hunan TV, and "Day Day Up" on Hunan TV, China's #1 TV show with over 300 million viewers. She has been a soloist across Mainland China, including Macau's China Rouge at the Galaxy Hotel. In 2011, Natasha performed with the Doug Aitken art-theater project "Black Mirror" starring actress Chloe Sevigny. Natasha is sponsored by X- Pole, MilaKrasna and Kelly Maglia Couture and is elevatED Pole- and Flexibility-Certified.
• http://www.natashawang.com
• http://www.Instagram.com/polecricket
• http://www.facebook.com/NatashaWangPole
• http://www.twitter.com/polecricket
• http://www.xpoleus.com